Update Expert PDF 14
What's new in Expert PDF 14?
New! Addition of the PDF/A
New! Bates indexing
Set a custom menu
Search for a keyword and replace
Side-by-side display
Access to online storage
In order to offer you the appropriate update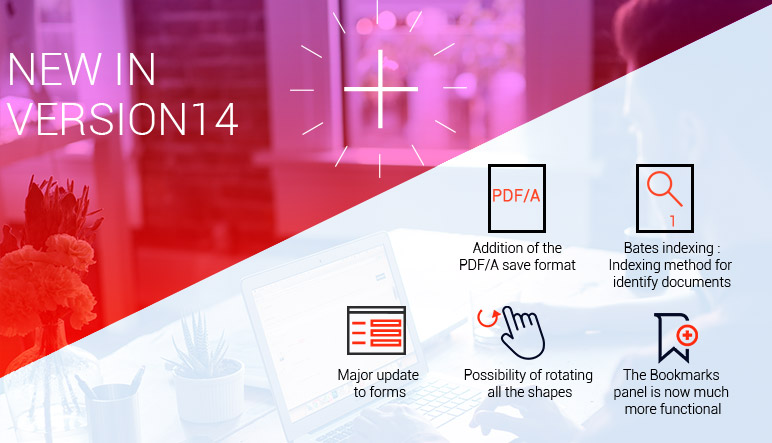 NEW! Addition of the PDF/A save format to permit the archiving and retention of PDF contents over a very long period.
NEW! Bates indexing: Indexing method that makes it easier to search for and identify documents. It makes it possible to increment the index automatically (Bates number, page number or number of pages)
IMPROVED! Major update to forms, now including a spelling check, new layout symbols and the calculation of values in text boxes.
IMPROVED! Possibility of rotating all the shapes available in Expert PDF.
NEW! Addition of "Cloud" shape to measure distances and highlight certain sections.
IMPROVED! The Bookmarks panel is now much more functional.
It is possible to add a bookmark without having to use the "Add Actions" option.