Do you want to edit a PDF document on your Mac?
It's easy with eXpert PDF for Mac. However, is the PDF editable?
If it is, no problem, just open your file with eXpert PDF for Mac and enjoy all the editing features available to you.
If it's not, you will need to convert it to an editable PDF first with the OCR feature in the Professional version of eXpert PDF for Mac. You will be able to recover the content (text and images) and manipulate it according to your needs.
Edit and customize your PDF documents
This new Mac application allows you to edit text including functions such as:

Deleting and adjusting text properties including character spacing, size, font.
Copy & paste
Cut
Moving text

Edit the images in your document

Resize, rotate, and compress pictures.
Delete, add and edit all your images.
Optimize your documents for better productivity
Bates numbering is available, commonly used in professional fields such as accounting and legal documents.
Easily navigate within PDF documents by managing your bookmarks.
Tab function allows you to edit multiple PDF documents at the same time.
Add archiving properties to your documents to make searching faster and easier (keywords, author, subject, title).
Compress a PDF file with by using the optimization tools.
Insert forms manually or automatically with automatic forms recognition.
Annotate and enrich your documents for more efficient collaboration
Insert notes or comments.
Highlight text boxes.
Includes drawing tool functions such as:

Lines
Rectangles
Ovals
Bezier curves

Insert URLs and hyperlinks to any PDF document
eXpert PDF for Mac includes a Stamp library allowing you to add a host of predefined stamps and, if you wish, personalize them with transition effects, rotation, etc.
Add headers, footers, backgrounds, watermarks as well as other texts to any or all of the pages of a document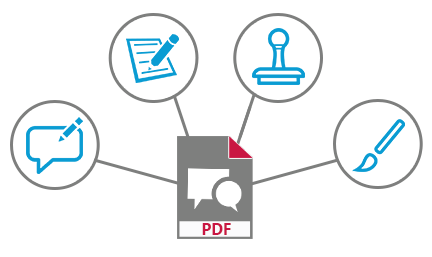 Limitless layout arrangements of the final PDF document including:
Deleting
Extracting
Moving
Inserting
Cropping
Rotating
Copying images