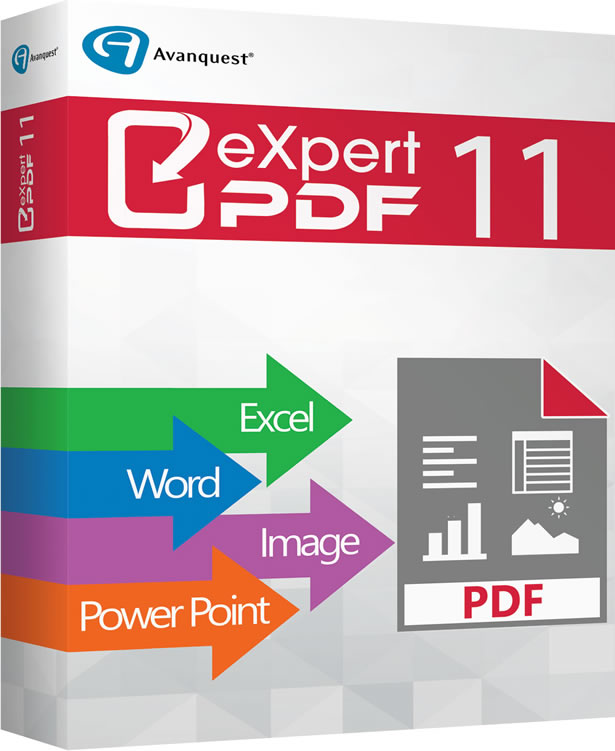 eXpert PDF
The essential tool for opening, converting and editing your PDF documents!
From £22.99
eXpert PDF 11 includes a wide range of modules enabling you to completely manage your PDFs. All of your documents become editable!
Creation: View or create any PDF document from any standard office application (Word, Excel, PowerPoint, Internet Explorer, etc.)
Conversion: Convert your PDFs into editable Word documents with a click!
Editing: Take advantage of the document editing, transfer and sharing tools while protecting your PDFs with a signature or password!
OCR text recognition: This module enables you to edit your documents (available in the Ultimate version)!
Interoperability: Share your documents directly on Google Drive and OneDrive. Compatible with Microsoft Office 2016 for converting PDFs to Word, Excel, PowerPoint, image files or HTML documents.
Description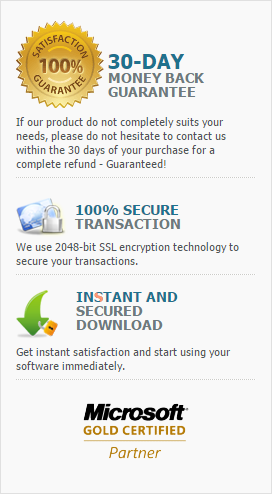 eXpert PDF 11 is a complete solution enabling you to open, convert and edit PDFs as often as you like! With a range of advanced functionalities, it is perfect for all needs, even in professional contexts.
Open and view any PDF file
3D previewing of documents using unique technology to flip through pages, including opening .ePub files or comic books (.cbr/.cbz). Open any PDF file and save it in the Cloud on your One Drive, Google Drive, Dropbox or Box account. Previews, facing pages, rotation and zoom – all tools that you will find useful every day.
Create PDF documents
Transform more than 300 different file formats into PDF documents via a standard process that enables you to retain the layout of your documents regardless of the computer or platform being used. This means you are sure your recipient will receive your document exactly how you intended it to look.
eXpert PDF 11 gives you the possibility of merging several separate documents into a single PDF, or even creating a PDF on the basis of a scanned document. Select your scanner, then set the size of the paper, the height, width, resolution and colour mode.
Convert your PDF files into Word documents
Easily convert your documents into Word format and save time by carrying out batch conversions!
The conversion module contained in eXpert PDF 11 enables you to convert large numbers of documents into separate PDF files in just a few clicks, or to merge them into a single PDF file. You can also convert your documents into a number of common formats such as PowerPoint, HTML, Excel, image files or RTF.
Edit PDFs
Retain control by editing the contents of your PDF files. Add or delete text from PDF documents, remove pages, modify the layout by easily changing font or style. In other words, it's extremely easy to edit any PDF you have received or created!
Insert dynamic forms
eXpert PDF 11 enables you to import and export data from/to a PDF file by creating form fields. You can entirely personalise your forms by adding buttons, tick boxes or even drop-down lists.
Revise documents
With eXpert PDF 11, you can keep track of your documents using comments and notes without modifying the content. You can easily add a note to a document or mark sections to be checked by the sender or when several people are working together to create a single file.
Secure your PDF exchanges
Send your invoices, legal or administrative documents in a secure format by protecting them with a password, a digital signature or by defining authorisation levels for printing, editing, copying, etc.
Edit the text using the OCR module
The exclusive OCR (Optical Character Recognition) function enables you to scan the text contained in your documents so that you can carry out searches of digital documents and then modify them. With just one click, your scanned PDF files become easily searchable in 8 different languages.
New in eXpert PDF 11!
NEW Modernised user interface
All modules accessible via a central ribbon.
Easily change your options and parameters from the application.
View a number of documents at the same time using dedicated tabs.
NEW Connected work environment
Send your files directly using the Cloud services integrated in the program, such as Box, Dropbox, OneDrive and Google Drive. These services enable you to store and save your files in the Cloud and to share them quickly.
NEW Editing module
Correction function, including for personalised forms and notes.
Compare documents and highlight content differences.
IMPROVED! Extended conversion module
eXpert PDF 11 enables you to convert files into new common formats:
Convert PDF files into Excel documents
Convert PDF files into HTML format
Convert PowerPoint files
IMPROVED! Compatible with the most recent Microsoft Office 2016 applications
Required specification:
Processor: Pentium III or equivalent
RAM: 512 Mb (1 Gb for Vista, 7 & 8)
Hard disk space: At least 100 Mb
An internet connection is required for version updates and activation
Microsoft Office is required to work with and convert into Word, Excel or PowerPoint formats
Compatible with Adobe Acrobat and Acrobat Reader
Compatible with Microsoft Office suite (versions 2007, 2010, 2013 and 2016)